Anal Spezial (DVD-FullHD All 5 Scenes) - Carmen Rivera Entertainment - Carmen Rivera, Lady Vampira | FemDom Pegging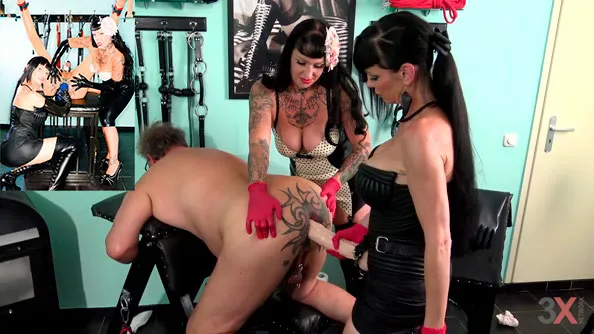 Link does not work? Click and tell!
Description video:
Lady Carmen's premium fuck piece shall receive a unique and fantastic decoration today: his sphincter will be pierced and then the two ladies tattoo their initials onto his fat ass meat at Lady Vampira's tattoo & piercing parlor. And as a truly willing fuck piece would have it no other way, he subsequently craves a serious filling afterwards. There is no lack of oversized toys, that the two ass-expert Mistresses serve, since his lust for XXL ass fillings knows no limits. The next dirty trick already awaits the mercilessly fisted fuck piece Frank by the pool: his thick balls are nailed onto a wood tick in order to brutally control his rampant horniness. The ladies lead him harshly to his outer limits, so far that he even hears angels sing. Anal borderline experiences presented by Carmen Rivera Entertainment! No movie for wimps and or weak-ass nerves!


Ass Play
Tatt My Ass
Stuff My Ass
Whip My Ass
Ball
Runtime: 01:08:24 * Type video: 1920x1080 FullHD (16:9) * File Size: 1.38 GB
---
---
Related video: